Illustration of the add-in operating on an Asset Tracker database created from an Access template.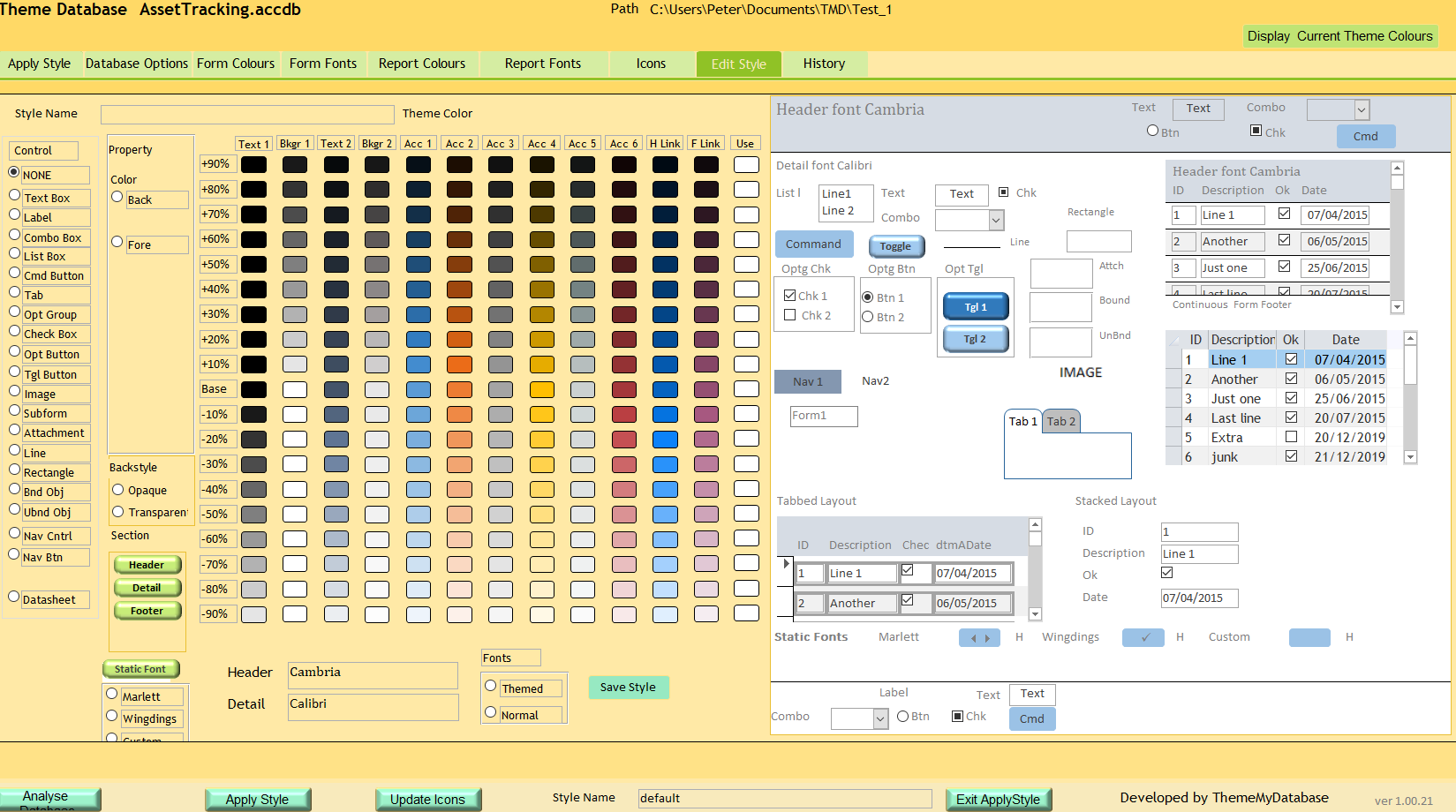 Available now for free
TMDTHemeMaker A new tool for Adjusting or Creating new Themes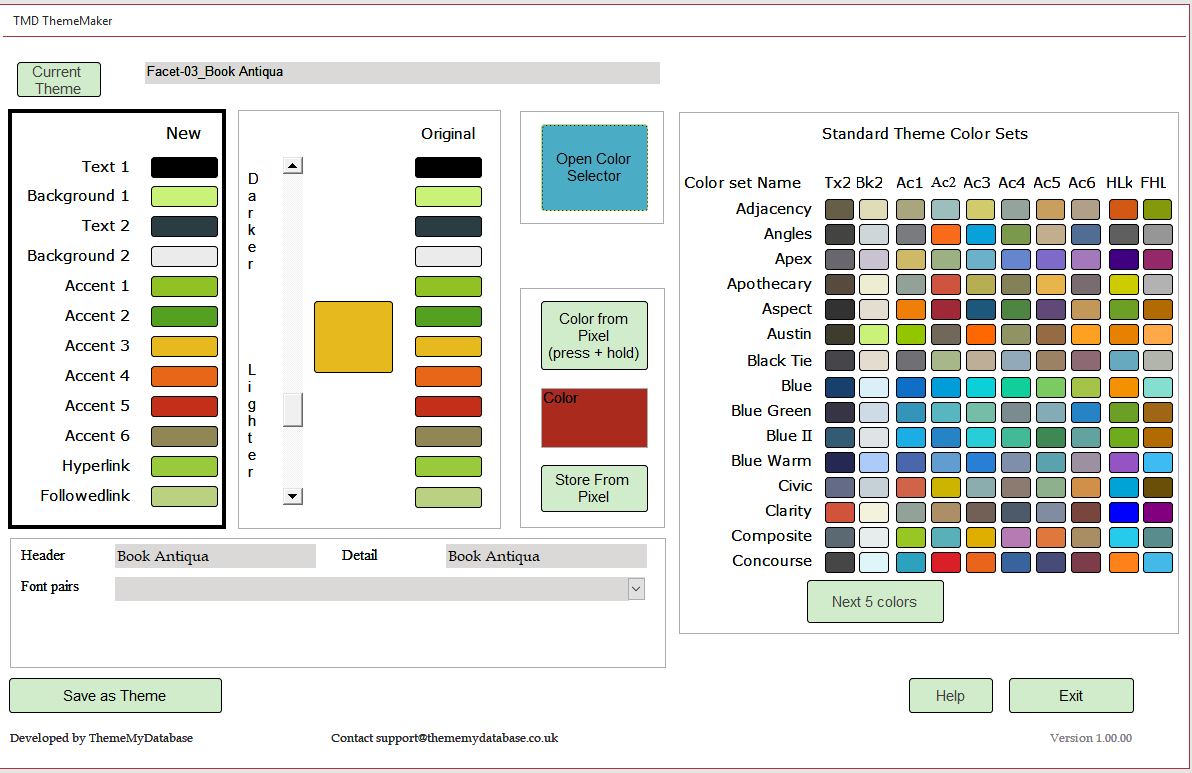 Create Themes with the Fonts you want! Adjust colors and create new Themes with multiple options for selecting new colors
Less chancce of Themes and Fonts going missing than when using the ribbon.